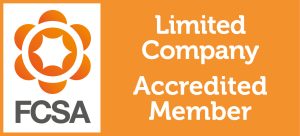 As a contractor with a limited company, having a good accountant is essential to operating your business efficiently and maximising your take home pay.
A good contractor accountant will provide a professional service that helps manage your limited company accounting from start to finish, helping to eliminate any stress, confusion and administrative burden that may arise.
If you are not receiving a high level of service from your current accountant, it may be time to think about changing to a new accountant.
Since 1998, Churchill Knight has helped over 20,000 contractors successful run a limited company. We're also proud to be accredited by the UK's leading professional body – the FCSA. If you're looking for a contractor accountant with an excellent reputation, and a commitment to compliance – you've come to the right place.