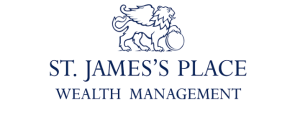 To improve the services available to our clients, Churchill Knight is delighted to announce that we have partnered with St. James's Place Wealth Management – specialists in delivering dependable wealth management and financial advice. As a Churchill Knight client, you are now eligible for a free, no-obligation financial consultation (and health check) with an expert Financial Adviser.
Founded in 1991, St James's Place Wealth Management is a FTSE-100 wealth management business and are the largest of their kind in the UK. They specialise in offering unrivalled financial advice to professionals like you and every Churchill Knight client is entitled to a free consultation with an expert Financial Adviser.
Whether you are looking for more information about pensions and identifying the best one for your circumstances, or you are interested in getting the best return from your savings and investments, St. James's Place Wealth Management is the perfect organisation to support you.
They can help you with:
Pensions and Retirement Planning – Understanding what your best options are as a contractor.
Financial Health Check – Discover your current financial status and what you can do to improve.
Tax Planning – Helping you to plan ahead and reduce your tax liability within HMRC legislation.
Wealth Management – Including advice on banking, savings and investments.
Mortgages – Advice on the very best deals for your circumstances.
Life and Critical Illness Protection – Offering you guidance when selecting the most appropriate insurances for you.
And More – Have any questions for a Financial Adviser? Now is the perfect time to jot them down and ask in your free consultation.
To arrange a free, no-obligation consultation with a Financial Adviser, please complete the short form on this page and we'll contact you to get a call in the diary.