The Consumer Electronics Show, or CES, is an annual exhibition in Las Vegas which showcases new and emerging technologies in a series of keynote presentations and an array of exhibition stands.
This year's show, which took place from 5th to 8th January, included plenty of smart home gadgets and the latest television technology, amongst other groundbreaking technology. Here are some of the more intriguing, awe-inspiring and quirky products that were showcased at this year's Consumer Electronics Show:
Revolutionised ceiling tiles – the Cota Tile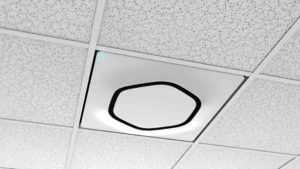 This unusual wireless device charger has won Best of Innovations in Portable Power at CES 2017. It's built to replace a standard ceiling tile with a simple and modern design, and it can wirelessly charge Cota technology-enabled devices within a 30-foot radius.
The inevitable question is: surely wireless power radiating from the ceiling can't be good for one's health? However Ossia, the product developer, maintains that it is safe around people, pets and plants, is 'environmentally friendly, and does not interfere with Wi-Fi or other wireless technologies.'
Unfortunately, there will be only a few devices out there that are currently Cota-enabled, however Ossia is working with partners to develop products with Cota capabilities.
Cost: to be confirmed
A designer's dream – the Dell Canvas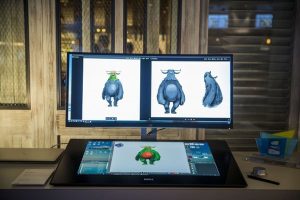 This product is for the creative contractors and freelancers out there, such as graphic designers and animators. The Canvas is Dell's answer to the Microsoft Surface Studio, a touch screen monitor that can lie flat and allow the user to 'draw' on it with a stylus. The Canvas is one inch smaller than Microsoft's version at 27 inches, however its companion hardware and software capabilities supposedly make it more customisable to the user's taste.
The touchscreen of the Dell Canvas can display 100% of the Adobe RGB colour gamut, which for non-designers means that it can display every colour imaginable by a design professional. Whilst the prototypes are experiencing some growing pains ahead of the first shipment in April, these will likely be ironed out – making the Canvas a dream tool for those who hate the limitations of a desktop or tablet.
Cost: around £1,480
The thinnest of them all – the LG 4K HDR OLED TV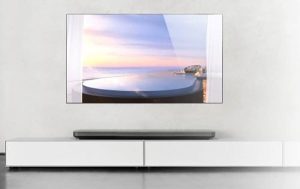 LG's latest 4K HDR TV, which won 'Best of Innovations: Video Displays' at CES 2017, is 5mm thick, hence the nickname 'W7' in which the 'W' stands for 'wallpaper'. It comes with Dolby Atmos sounds, Technicolor expert mode with advanced calibration settings, and Hybrid Log-Gamma (HLG – the latest in image quality technology) as well as Advanced HDR. The intricate machine will run on LG's sleek Web OS 3.5 operating system.
For those who love a bit of telly but don't understand the jargon, this super-TV is thinner, brighter, and more colourful with higher definition and much better sound. You can enjoy all of these upgrades on a 65 or 77-inch display – which to gain a little perspective is almost two metres long, or around the height of an average door.
Cost: the 65-inch model will retail at £6,580; the price of the larger model is to be determined.
For techies and couch potatoes – Sevenhugs Smart Remote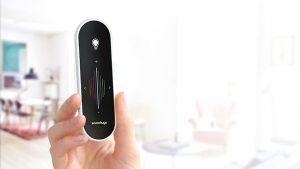 Probably among the more useful home gadgets on show at CES last weekend was this smart remote by Sevenhugs. It offers a solution to the problem many face, that is keeping track of and controlling all of their home gadgets. It can recognise the device you intend to use simply by pointing the remote in its direction; for example, if you point the smart remote in the direction of your TV, the controls for the TV will appear.
For now, the device is only available for pre-order on Kickstarter, but it was awarded 'Most Innovative Product' in the Smart Home category at CES 2017, so you can expect this one to fly off the shelves in the future.
Cost: around £245
Consolation prize – the world's first 'smart hairbrush'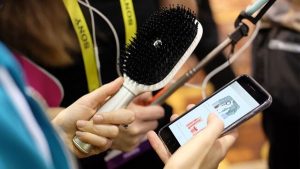 The award for the most random tech development of 2016/17 goes to Withings, a subsidiary of Nokia, for launching a hairbrush that can actually teach you how to brush your hair, thanks to a bunch of tiny sensors set inside the brush.
It has a microphone which listens to the sound of your hair brushing to identify patterns, measuring the force of the brushing as well as whether hair is wet or dry when brushed. The overall goal of this gadget, which comes with its own app, is to help the user minimise frizziness, dryness, split ends and breakage.
The product will be available for around £160.
What do you think of these products? What are some of your favourites from CES 2017? Leave us a comment below.