International Women's Day is celebrated annually on the 8th of March. More women than ever before are becoming contractors or freelancers – attracted by flexible working practices, higher salaries, more control over their personal and working lives and many more reasons!
To celebrate International Women's Day, we take a look at how women are thriving as contractors and freelancers in the UK.
International Women's Day 2019: Think equal, build smart, innovate for change
The theme of the campaign this year is #BalanceforBetter which focuses on innovative ways in which gender equality can be advanced through the empowerment of women. This year's campaign is part of a wider UN campaign which launched on International Women's Day in 2015 and is called "Planet 50-50 by 2030: Step It Up for Gender Equality". The Step It Up Campaign urges governments to make national commitments by way of creating programmes, policies and laws which promote gender equality and address the challenges that women face which can prevent them from reaching their full potential.
UN Women has found that innovation and technology trends currently show a growing digital gender divide where women are under-represented. But it is vital that women's experiences and ideas are as equally influential as men's in the design and implementation of current and future innovations. Therefore, International Women's Day aims to celebrate a sustainable future in which women play an active role in making key decisions, and where innovation and technology create opportunities for both women and men equally.
Female contractors and freelancers in the UK
The number of self-employed professionals in the UK has consistently risen since 2011. There are around 1,579,000 women in self-employment in the UK and this figure is growing.
A paper published by the House of Commons on the UK economy found that the most common sectors for self-employment for women in the UK are: health and social work, the wholesale and retail trade, education and therapy professions.
The number of female freelancers and contractors has grown by 8.5% since 2015. The number of new mothers who choose to take up contract work instead of returning to full-time employment has increased by 79% – there are now 270,000 freelancing mothers in the UK.
Please visit our website to find out more about making the move from a permanent employee to becoming a contractor.
Gender pay gap
Research published on Equal Pay Day 2017 found that the gender pay gap for freelancers and self-employed professionals in the UK is narrowing – there is an average of just 1.9% difference in sectors such as photography, language tuition and music teaching according to Bidvine. With female contractor and freelancer numbers increasing at around twice the rate of males, it is likely that it will become more gender-balanced in the UK in the near future.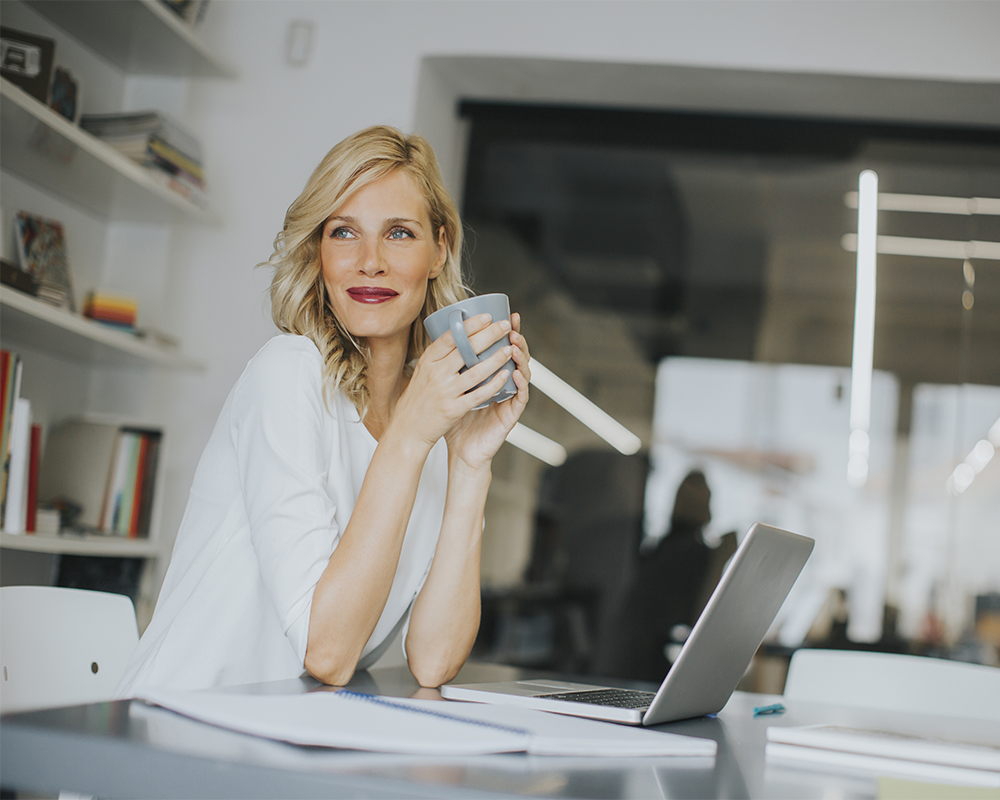 Equal Pay Day occurs on the day each year that women in the UK effectively stop earning due to the gender pay gap. This fell on the 10th of November 2018 and varies each year.
The increasing popularity of contract work and the demand from clients who want to bring in skilled professionals has resulted in a small average pay gap. Clients are focused on bringing in contractors who are capable of doing the work and have the right experience and qualifications to do so. Contractors and freelancers also have more opportunity to set and negotiate their own day rates with clients.
Women in the scientific and tech sectors
The number of women who are tech contractors has risen almost 25% in the space of a year. Women now also account for 16.5% of the total IT market, and make up 12.6% of board members.
The tech industry has recognised the need for an increase in women in the industry, and has founded initiatives to encourage more women to consider it as a career choice.
The Tech Talent Charter was launched in 2018 as a commitment by businesses to be more proactive in achieving gender diversity in the UK tech workforce, including steps to promote and recruit women. The charter has so far been signed by over 200 businesses – including Microsoft, Vodafone and BT. The first Tech Talent report has found that smaller businesses are paving the way for diversity as 53% of technical roles at micro-companies are held by women.
The Tech She Can is another charter which aims to encourage women from a young age to pursue a career in tech. They found that not enough information is given in schools so it is not being considered as a career option. Currently, only 23% of people working in science, technology, engineering and maths (STEM) are women. Tech She Can creates coordinated action at school age with the aim to increase the opportunities and awareness of jobs in tech.
London currently offers the greatest opportunities for women, who are 2.5 times more likely to work for a start-up than anywhere else in the country. London is also actively promoting diversity; a third of tech companies claim to have formal initiatives in place to recruit more women.
Women in TV and film production
The film and TV production industry has traditionally employed a high proportion of freelancers – 49% of everyone employed in the industry were self-employed. The five main broadcasters in the UK (4, ITV, BBC, Viacom and Sky) employ 12,057 freelancers in total – 33% male, 26% female and 42% unaccounted for due to insufficient data.
Additionally, the five main broadcasters all have initiatives in place to address under-representation. So far it appears to be having a positive impact which is only set to continue over the coming year. There has been an increase in women at senior management levels from 38% to 41% which is now only a few percent under the UK national average (47%).
How can Churchill Knight support you on your contracting journey?
Churchill Knight & Associates Ltd was set up by contractors specifically for the needs of contractors. As a specialist contractor accountancy firm, we stay up-to-date with the latest legislation and industry developments and will actively inform you of any changes that may impact your business.
Speak to one of our friendly experts on 01707 871622 or request a callback and find out how we can help you on your contracting journey.
How much could you take home with Churchill Knight?
Calculate Your Take Home Pay
Editable content goes here...