Industry-leading umbrella for only £12 per week!
Why use Churchill Knight Umbrella?
Hundreds of happy freelancers and contractors

The easiest way to get paid

Access to thousands of discounts at high street stores and restaurants

Free £25 million insurance cover

Same Day Faster Payments – you'll be paid on time

Registering is incredibly easy

We're UK based and fully compliant
Complete the short form.
We'll contact you at a convenient time.
Register on the phone in just 5 minutes.

Complete the short form below
An introduction to Churchill Knight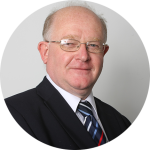 John Payne
Founder and Partner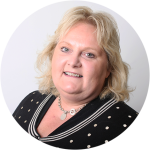 Louise Payne
Founder and Partner
Churchill Knight & Associates Ltd is not like any other contractor accountant and payroll company. The business was started in 1998 by John Payne and his wife Louise. John was an IT contractor who decided to start a specialist contractor accountancy and PAYE umbrella service because there were no contractor focused providers available. Since the first day of operation, John and Louise have remained partners and owners of Churchill Knight, making us a family run business created by a contractor, specifically for contractors.
The number of contractors using our services is continuing to grow and this is largely down to positive word of mouth. We work with contractors in a variety of sectors including accountancy, architecture, construction, design, financial services, IT, legal, consultancy, marketing and social work.
Providing you with a great experience is our number one priority.