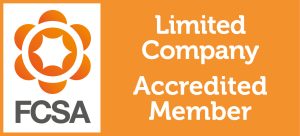 Churchill Knight & Associates Ltd was founded in 1998 by John Payne – an IT Contractor who was frustrated with the lack of contractor focused financial services available in the UK. Over the last 20 years, Churchill Knight has helped over 20,000 contractors with the accountancy requirements for their limited companies, and we have built a reputation that we're proud of.
Churchill Knight also offers an industry-leading umbrella payroll service – Churchill Knight Umbrella. This was launched in 2017 to help the many contractors and freelancers who were finding themselves inside IR35 legislation. Despite being relatively new, Churchill Knight Umbrella is already recognised as one of the leading UK-based umbrella companies and we process the payroll of thousands of clients every week.
We are proud to be accredited by the FCSA – the UK's leading professional body that is dedicated to ensuring the supply chain of temporary workers (including payroll providers like Churchill Knight) is compliant and ethical.
Please keep reading to find out more about our contractor accounting services, and how Churchill Knight can help you flourish. You can view our contractor accountancy packages by clicking here.